The magpie collects
I'm a firm believer that powerful ideas emerge from diverse influences being smashed together. How can a truly inspirational idea develop from a homogeneous group of people gathered in the same meeting room, using the same photo libraries and search engines? Or as Albert Einstein so succinctly put it: The definition of insanity is doing the same thing over and over and expecting different results. I steal concepts, language, news snippets, visual references and clever analysis from everywhere. Being out-and-about as an independent consultant gives you the opportunity every day to take fresh information in and apply it to projects.
For those of us who've been talking and writing about responsible business and sustainability for 25+ years – not to mention the environmentalists who've been going at it since the Seventies – the one question we have for mainstream politicians, now putting climate change centre stage, is What The Hell Took You So Long?
Ed Milliband in Prospect (July 2019) explains the delays and back downs as well as opportunities ahead. I truly hope we're at the cusp of a green industrial revolution the UK can and will lead. Having a vision and strategy that maximise the benefits of climate action – not only for the planet, but employment, cost of living, health and wellbeing, and ok, growth of the economy too – might also have the benefit of bridging the nation's increasingly ugly divides.
This was my favourite part of the Martin Parr exhibition at the National Portrait Gallery, a wall of self-portraits Parr gathered in various photo booths and studios around the world. The message I took from them was the outwardly different signifiers of person and culture but, in the end, the greater commonalities between us all.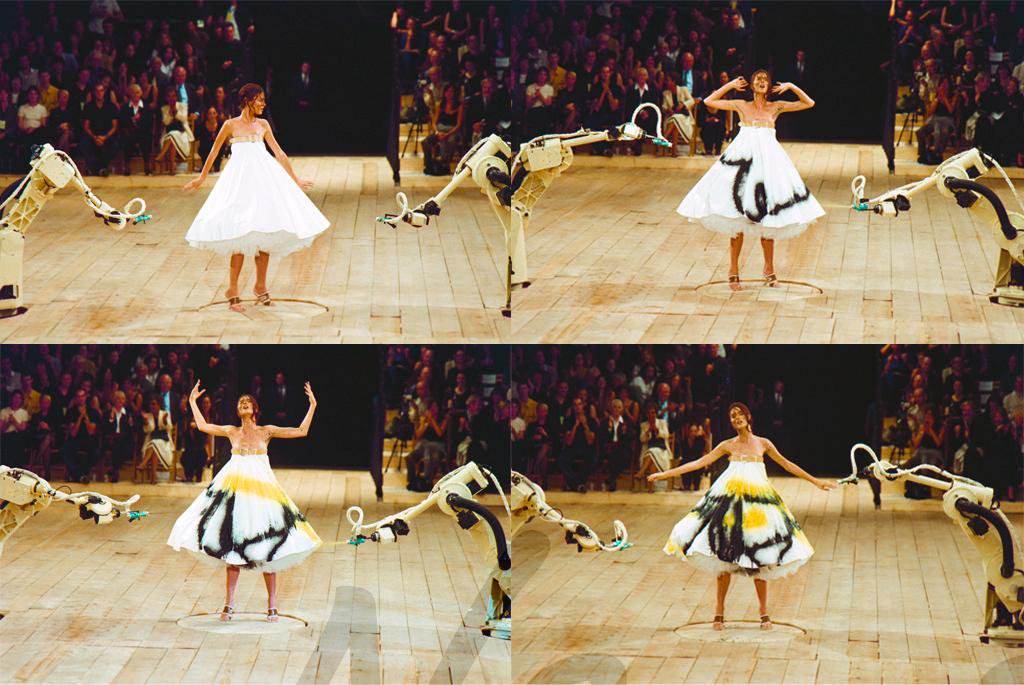 I only caught the tail end of a news story quoting Jeff Bezos on AI, but I was immediately struck by his description of artificial intelligence in Amazon warehouses: a beautiful symphony of people and machines. Much less threatening than the more prominent narrative on AI that describes machines taking over, a world of no jobs, and unknown quantities of other unintended consequences. The beautiful symphony concept reminded me of an incredible fashion moment from 1998, which I discovered through the documentary McQueen. Alexander McQueen had the foresighted brilliance to put model and robots on stage together, with the robots painting the model's dress. The vision was a beautiful symphony, in the form of a bittersweet interplay between nature and machine. As you watch, you feel the fear about what might transpire, but you also want the interaction to continue. Because just possibly the outcomes – though unexpected – could be wonderful.
"Sorry, I haven't got any cash" used to be the line you dropped to avoid paying a tip or putting money in the charity pot, but as we move ever-faster towards a cashless society, that statement is becoming much less of a blag. I've oft pondered the need for an electronic device that would let me pay for my Big Issue or give a tip that goes direct to the waiter, when I have a purse full of cards, not cash. With mobile phones and the likes of Apple pay changing how we operate and move money, a person to person small payment scheme like this shouldn't be far off. Interestingly, The Big Issue along with Monzo bank have been giving the cashless society some thought too. They've devised a clever way for The Big Issue vendors to receive electronic payments – not on the street quite yet but when a reader sells-on their copy of The Big Issue to someone else to read. Scan a QR code and your £2.50 payment will go to the vendor, multiplying what he or she receives for one copy. Currently being trialled with 20 vendors, the scheme also aims to help people without fixed addresses set up bank accounts. And in the process, Monzo proves its metal as a responsible, innovative digital bank. With one copy potentially being sold on 10+ times, that's much more income for the vendor from the £1.25 they invest in an issue, and some print and paper is saved for the environment too. An all-round winner for everyone involved. I hope it takes off.
I've never seen this before, a big wig company promoting their new corporate identity on their home page. Not just by using it, but by linking you to a dedicated web page that showcases the design and hosts a lush video promoting all its virtues. What's also interesting, is that there's no verbiage from McKinsey describing who they are, what they do and what their purpose is, to set the scene for design. McKinsey confidently – and rightly – believe, that people know. OK, so some of the justification for the new id is hackneyed: "Our new identity has been designed to communicate a balance between old and new, heritage and modernity". Who hasn't had that brief, or used that post-rationalisation? But the design itself is rad and Kevin Sneader, McKinsey's global managing partner, has an article dedicated to celebrating it as well. It's very cool, McKinsey, taking this decision to actively promote your new corporate identity and the role of high quality design.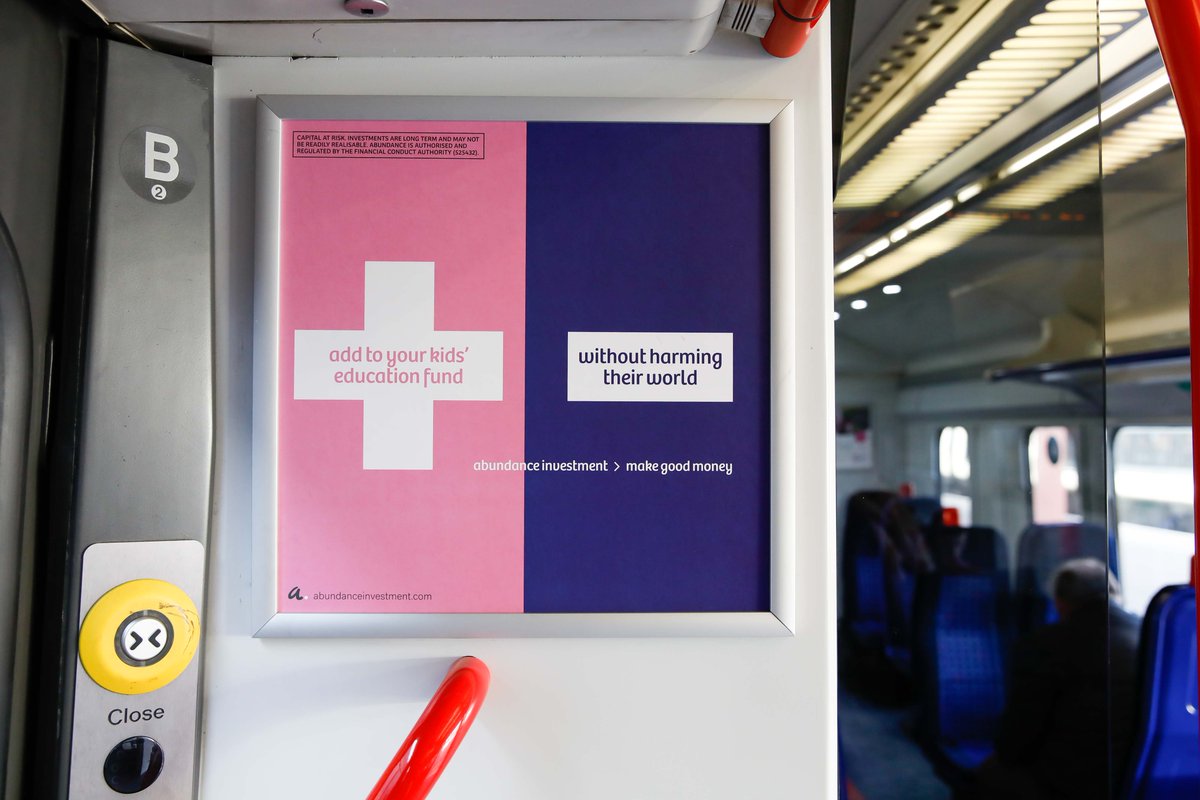 Abundance Investment is my latest brand on the block to follow. They piqued my interest with an ad on the Tube, surely the only place where ads work anymore (on me at least). Using very few words and unusual contrast colours they made a simple comparison between the Abundance way of investing in business that improve the world and the old way of investing in organisations that don't. Their website makes the whole proposition and process super easy to understand as well. Choose from investments in Green Energy, Transition (to a circular economy) or Housing. And how's this enabling participation [see New Power below], you can start investing in good companies immediately, through the Abundance website from as little as £5. Its' direct action through the way you invest – now available to the many, not just the few.
I can't claim to have read the whole book [yet] but I've picked up some damn useful ideas and turns of phrase from "New Power" by Jeremy Heimans and Henry Timms, thanks to that handy little app Blinkist that does the big read for you. My favourite is "premium participation", the idea of giving users both a product or service and a higher purpose, i.e., something they can be involved in, whether that's a goal, a project, or an opportunity to change the world. It reminds me of the definition of a truly engaged employee: Someone who is more interested in what they can put into an organisation, rather than what they can get out. We all need purpose in our lives.
These few words from Tim Stanley, journalist and historian, explain the power of words perfectly: "Words are the shapers of ideas and the carriers of identity." That's why there's so much reward from crafting them.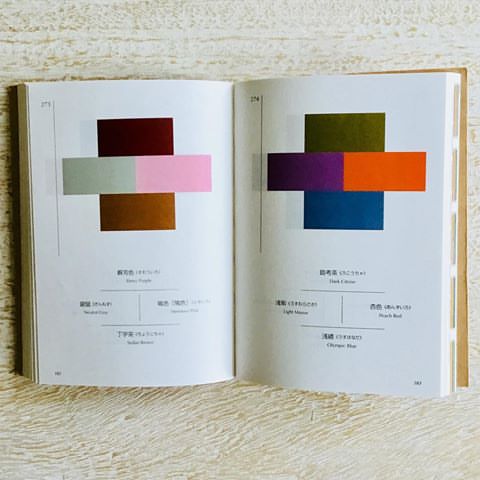 Juliet Docherty's colour workshop 1 was a revelation. Being an abstract artist on the side with training limited to 'O' level, I've been using colours intuitively and ready mixed. Of course, I'd always heard you could mix an infinite amount of colours from the primaries but having hot and cold primaries, creating violet, and having white on the side to impact on tone, offered so many insights on how great painters paint. I also now know what saturation means, understand the concept of tone, and know hue just means colour. I have yet to create my own palette and work with it. Hello Christmas holidays for that piece of exploration. I'd highly recommend the day's workshop with Juliet.
Goodbye global homogeneity?
David Goodhart's 'The Road to Somewhere' is a brilliant articulation of the ultimate dividing line between people in the UK today. It goes a long way to explain why the EU referendum went the way it did. Goodhart describes the difference between the Anywheres and the Somewheres. The former being "a large minority group of the highly educated and mobile, who tend to value autonomy and openness and comfortably surf social change – a group that dominates our society and politics". And the latter being those who "are more rooted and less well educated, who value security and familiarity and are more connected to group identities than Anywheres". Guess which group voted which way in the referendum?
Goodhart's analysis made me think about marketing and the "power" brands we all refer to as examples of how branding should be done. All of them stem from the "Anywhere" world view. In fact, even the marketing that talks "local" is targeting the Anywheres and their desire to mop up experiences as part of their mobile existence.
What if brands truly embraced difference, localness and community, insead of leveraging bits of these things to make their brand appear responsible, connected and modern-day. The beginning of the end for global brand homogeneity? Perhaps.
I recently did some work investigating private members' clubs, which are no longer the preserve of gentlemen of a certain rank, wealth and profession, but a choice many more people are making to enhance their work/life style. An FT article I read captured their role brilliantly. A private members' club is part retreat, part stage.
You join a club to avoid the crowds but the club you join puts you in front of exactly the right crowd. Tribal exclusivity you could call it. Or a very luxurious echo chamber. Apparently creative types only want to mingle with creative types, which doesn't sound very creative at all.
'The many (marketable) faces of Frida Kahlo' by Miranda France in Prospect (May 2018) made me stop and think about what I project onto this artist ("Kahlo can be what we want her to be: a feminist, wounded lover, cultural ambassador, survivor of disability, sexual adventurer. I can have my Frida; you can have yours"). I'm a bit of a fan-girl but possibly more because of her attitude than as a lover of her art and that doesn't seem right. Madonna would apparently reject me as a friend for this very reason! I visited Kahlo's home in Mexico City in the mid-90s and the experience stayed with me. Hoping the V&A exhibition will powerfully recreate it for me. Perhaps the title they've given the exhibition is why Kahlo generates so many responses. Frida Kahlo: Making Her Self Up.
Look out for Deconomics, a new form of economics which puts the good life centre stage and looks more like psychology, sociology or anthropology than today's arid economics. Finally some undersimplication of how money really lives in people's lives.
See Howard Reed, director of Landman Economics, in Prospect May 2018.
I got fed up like most people with the stream of GDPR driven emails by anyone I'd ever bought anything from. I read the first few, did the right thing checking their terms, and then went passive. This one was nice though. Less arse-covering and no words pretending to have my best interests at heart:
Hello! We were wondering if you'd like to remain on our mailing list? We don't send out lots of emails, but it'd be nice to know we could keep in touch about new coffees and offers. It'll only take a minute and we'd be very grateful.
Thank you. John & Lorna Bruce, The Bean Shop.
Always a sucker for an artist's home, Kettle's Yard in Cambridge, the home of a collector, was bliss. The collector in question, Jim Ede, held the philosophy that art should be enjoyed in a relaxed environment. I look every opportunity to sit down and absorb the early 20th Century art packing the walls. I'd pop in every day if I lived next door.
From Hope to Nope at the Design Museum is a fast track journey through the complex history of the last 10 years. It made me proud of the protest but crazed at how much has been needed in such a short space of time. I was hit by the power of simple words and today's vehicle for them, the hashtag. Like them, loathe them or mimic them, a hashtag should not be overlooked as a means of gathering people and voices together. They're at their best when they're simple enough for everyone to latch on to. But hashtag with your eyes open. They can become umbrellas for all sorts of meaning.
Who wouldn't like this concept: Strategic Slacking?! Picked it up in an article discussing why people get their best ideas in the shower, incidentally sent through by a potential bathroom client considering what their company purpose is. Strategic slacking is about letting your mind wander, which is when you'll get your best insights. C'mon people, untie yourself and your team from your desks!
Thumbs up to chief economist, Andy Haldane, at the Bank of England, who looks for inspiration everywhere, including from West Indies fast bowler Michael Holding, singer-songwriter Billy Bragg, and Grayson Perry, contemporary artist. The wider a magpie collects, the better, is my view! See Tom Clark's article in Prospect May 2018
It's amazing what you see at a Tate Late. Thought provoking and inspirational in so many ways.